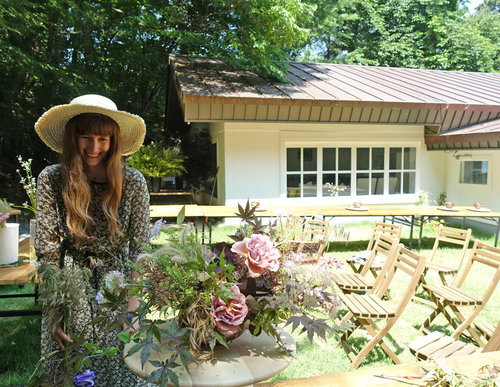 A collaboration with Flower Workshop Korea
Thursday May 31st & Friday June 1st, 2018
Seoul, South Korea
In Collaboration with Flower Workshop Korea, students joined Siri for two days of exploration and creativity at beautiful Bonelli Gardens in Seoul. Topics covered included large scale arrangements, centerpieces, bridal bouquets, hanging installations and a table setting. Students were encouraged to utilize unusual and foraged materials, and to consider their work with flowers as a way to seek a deeper connection with the natural world. Many thanks to Henah and Ung from Flower Workshop Korea for making this unforgettable experience possible!